About the New Gag Recap
What the heck is the New Gag Recap? No, it is not some kind of a reflux disorder. It is actually an updated version of the cartoonist trade journal that began back in the 1950's. The previous Gap Recap publication ceased in 2012 with the passing of the Recap's last Editor, Bill Keough The current New Gag Recap launched to worldwide acclaim in October 2013.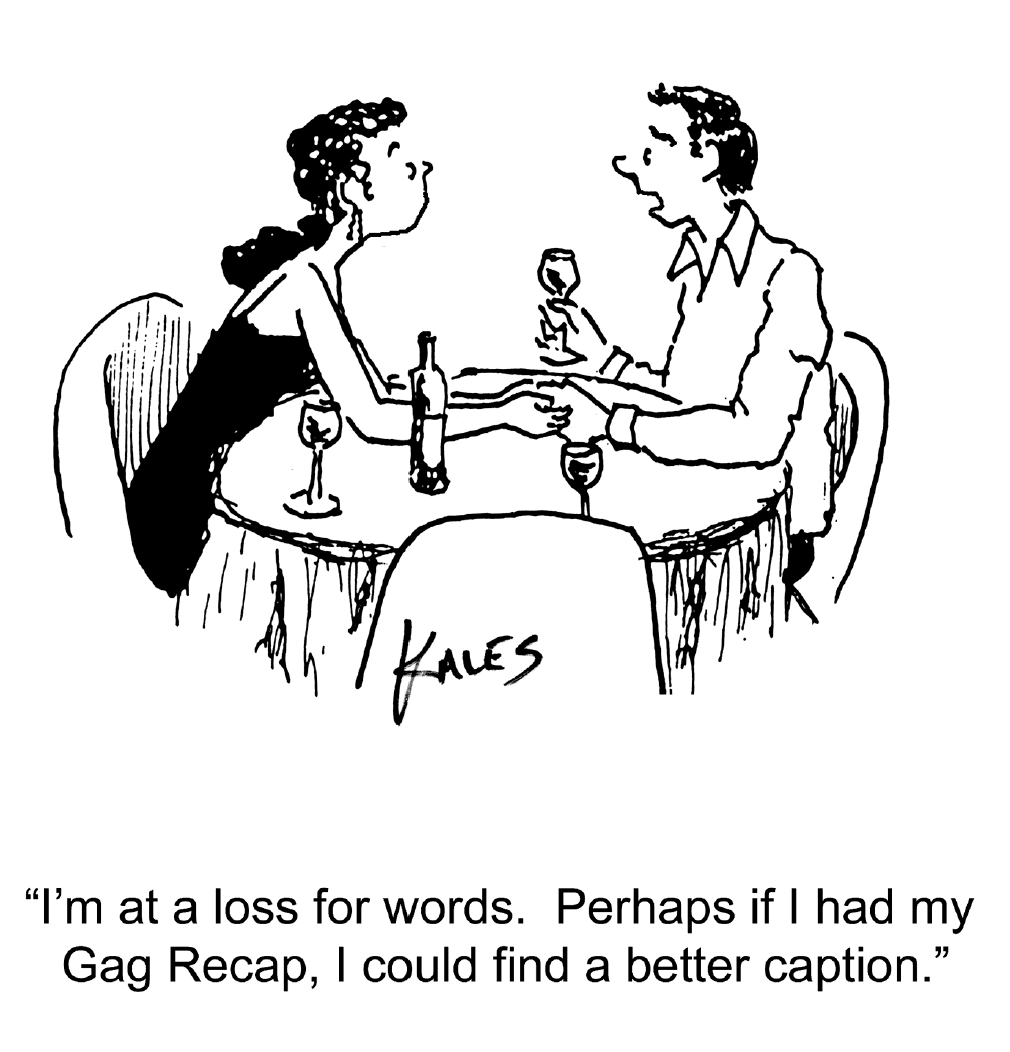 Monthly Information
Latest Issue
Included in Issue #42 for February 2017:
Recaps, we have recaps! Included in Issue #41 for February 2017-This time 37 pages with 60 publications from all over the globe. Featuring a great cover cartoon by cartoonist Roy Delgado. Market News
Nine cartoon markets and one greeting card market.
Gag writers
A market for gag writers to send greeting card ideas.
Sounding Board
The bane of cartoonist is not getting a response to cartoon submissions. Seven top freelance cartoonists offer practical advice about what to do when this happens to them
Magazine News
Breaking news about updated guidelines for Harvard Business Review. Also news about American Bystander, Chronicle Review and other publications that use cartoons along with news about Playboy.
SPECIAL FEATURES
Two cartoon related websites, a comedy podcast and the Billy Ireland Cartoon Museum. Rhymes with Orange cartoonist Hilary Price offers information about her cartooning class.
A Little About Van
Van writes for numerous freelance & syndicated cartoonists. You can easily recognize his cartoons as they are the funny ones in the funny papers.
Stay tuned for Issue #43 due out on March 15 th .